See how easy it is to order and use the development tool Team Culture®. This video guides you through the steps in the process - filling out your order, answering the test and until you receive the test result and the material that enables you to facilitate the intensive workshop.
DISCOVER THE TEST
When you have ordered a Team Culture® test package for your team each team member will receive an individual link to the online-test. The members get an introduction before starting to answer the test. Here you see a selection of this: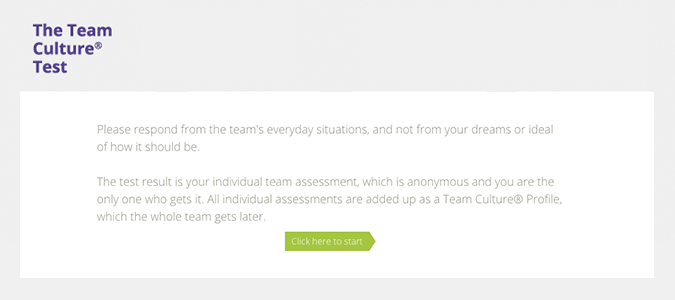 The online-test guides you through 30 choices between different statements where you give your subjective assessment of how the team is functioning in everyday life. Here is an example: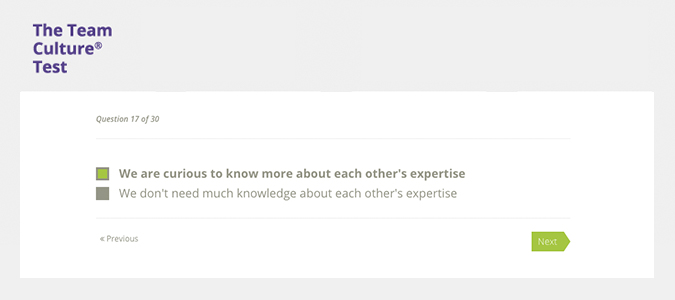 The individual test result is anonymous and the participant is the only one who gets it. This result is called the individual team assessment.
THE TEAM LEADER GETS THE COLLECTIVE TEST
The test results from all team members are summed up to a Team Culture® Profile that the team leader receives together with the Team Culture® Report with background, models and explanations of the profile.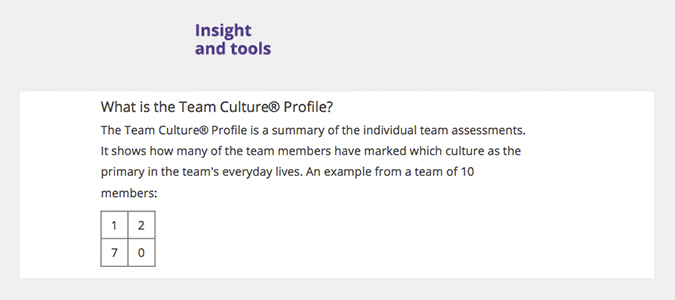 The team leader receives furthermore a manual for the facilitation of the Team Culture® Meeting. This includes a detailed programme with guidelines.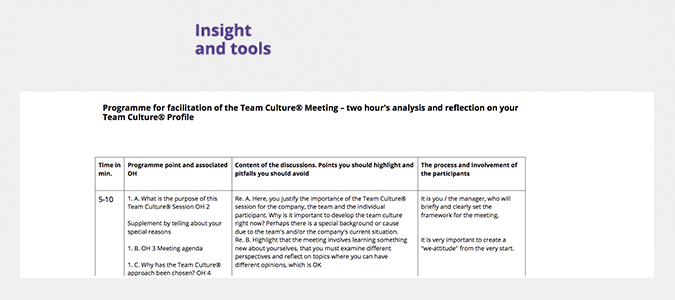 THE TEAM CULTURE® MEETING
The team leader receives a package with Power Point slides to support the facilitation of the meeting including the questions selected for the team's profile.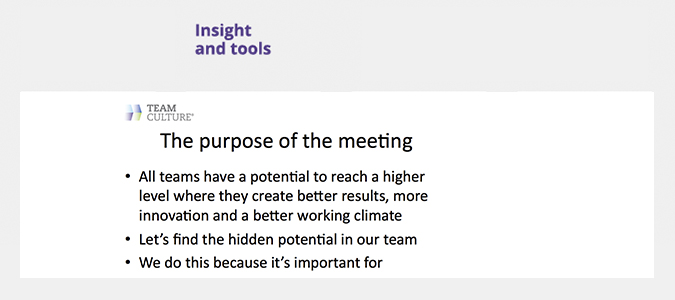 BENEFIT FOR YOUR TEAM